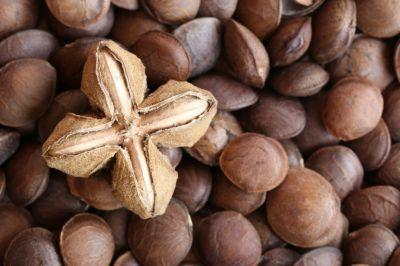 Discover our organic certified Sacha Inchi oil naturally stable
The organic virgin Inca Inchi ® oil is made from Sacha Inchi seeds, a Peruvian plant which has been used in food in South America for a long time. It is naturally rich in omega-3 fatty acids. The organic Inca Inchi oil contains a minimum of 45% of alpha-linolenic acid and 30% of linoleic acids.
The organic Inca Inchi oil is certified by Bureau Veritas (FR-BIO-10).
It also contains from 2000 to 3000 ppm of tocopherols, it is therefore naturally stable and does not need to be mixed with antioxidants.
The Food Safety Authority of Ireland declared that Inca Inchi® oil is substantially equivalent to flaxseed oil. This authorization is valid for all of Europe.
Sacha Inchi is into the 3rd list of the Belgian Arrêté Royal of 29 June 1997.
Thus, this ingredient is authorized in dietary supplements in France by mutual recognition by Article 16 of the French Decree 2006-352.
The organic Inca Inchi oil is developed in France by the company Perles de Gascogne.
We market this product in the Benelux, France, Spain and Portugal.
For further information, feel free to contact us or to check the Inca Inchi product webpage.