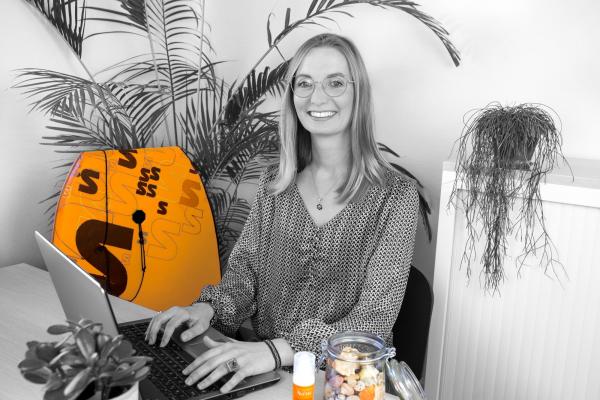 Pauline VLEMINCKX
Technical Department Manager: ingredients sourcing, regulatory quality and scientific marketing.
Pauline is both our joker and lighthouse keeper. She spreads her humour throughout the team, she likes to laugh and doesn't hold back!
But, at the same time, she is the one who maintains the regulatory conformity of our ingredients.
As Technical Department Manager, Pauline has a 360° view of the business. When we need to identify the next health ingredients with our trusted suppliers, she is the one who sets out on the adventure.
And if the missions of Pauline were escape game, it is certain that she would be the one to solve the riddle! "Solving scientific and commercial problems, seeking out new ingredients, decoding regulatory challenges, breaking down technical data... just some of the equations Pauline likes to solve on a daily basis.
Her natural curiosity and ability to question everything make Pauline a valuable resource of the company.
A real jack of all trades, even privately, Pauline loves to try out new sporting, cultural and artistic activities: painting, theatre, pilates, wakeboarding and bodyboarding… none of them hold any secrets for her!
Pauline is a graduate in Agri-Food Engineering and holds a Master's 2 in Human Nutrition.