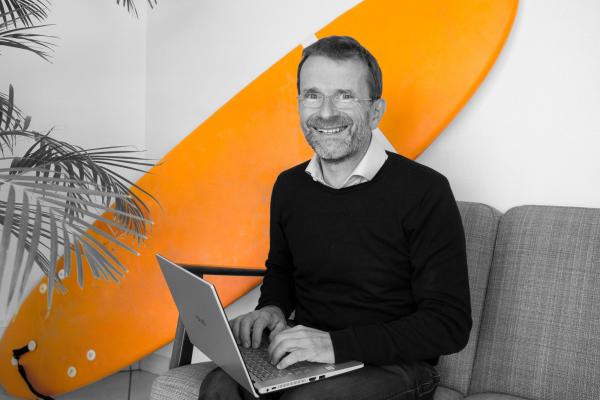 Laurent DEPELLEY
Chief Executive Officer
He is our rock! Manager and founder of our company, without him Elementa would not exist. A new idea every minute, highly resourceful… Laurent is capable of managing a multitude of different issues at the same time. He is hyperactive, in the best possible sense of the term. He never gives up, which he demonstrates in all the projects he beings to fruition.
Climbing mountains holds no fear for him. Both literally and figuratively. Laurent is a keen sportsman and loves sensation sports like climbing and surfing. He likes to take measured risks and to challenge both his mental and physical abilities.
At work, ambition is king. His analytical skills and broad knowledge enable him to take the necessary and sensible decisions for the company.
Laurent has been an active member of the CJD (Centre of Young Managers) for over 10 years. The objectives of the CJD are to define a vision and create the conditions that promote well-being and fulfilment, enabling everyone to learn and improve their skills.
Laurent is a graduate in Agronomy Engineering from UniLaSalle in Beauvais and a holder of the Challenge Plus and Copernic diplomas from HEC and CJD respectively.