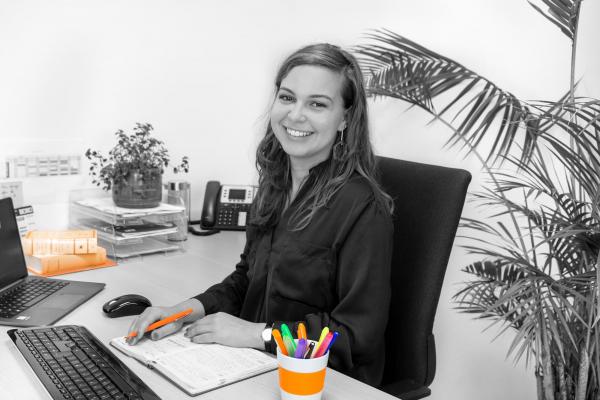 Cynthia GOMEZ
Quality & Sourcing Manager
She is our ray of sunlight! As cheerful as she is responsive, Cynthia likes working in a team, and it shows! She never loses her good humour, even when she puts on her very serious hat as the guarantor of Elementa's food safety. Open-minded, she seeks out new experiences in both her professional and private life.
She is an inexhaustible source of knowledge on numerous subjects, which she hones by reading historical novels, accounts of inspirational people's lives and through her taste for news articles of all types. This thirst for learning is reflected in her work through her ability to listen, discuss and observe, which enables her to precisely work out the best quality improvements to be made.
Through her commitment and application, she knows how to unearth new ingredients and is always there to maintain customer and supplier satisfaction.
Cynthia holds a Master specialising in Nutrition & Food Science, following a Nutraceutical Engineering degree.