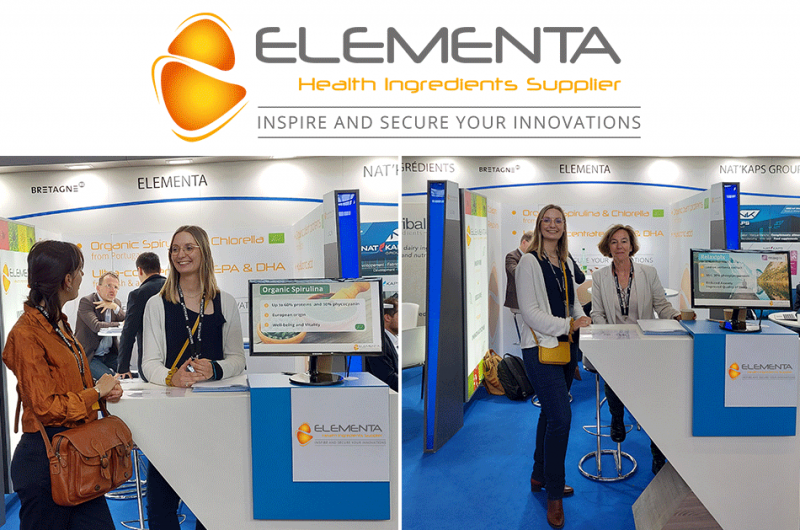 THANK YOU FOR VISITING AT VITAFOODS 2022
The Elementa team was delighted to see so many of you at our booth at Vitafoods 2022! It was a real pleasure to meet you in Geneva.
During the show, we introduced you to our wide range of plant proteins and innovative ingredients such as :
Collavant®N2, native type 2 collagen and Mobilee®, hyaluronic acid for joint health
Omegatex®, ultra-concentrated EPA and DHA omega-3: up to 90% EPA and 80% DHA
MaGOmega™, EPA and DHA in monoglyceride form for greater bioavailability
Organic certified Spirulina and Chlorella from Portugal
Lipinova®, fish oil standardized in Specialized pro-resolving lipid mediators (SPMs), lipid mediators for the resolution of inflammation
Organic certified plant proteins from Europe : rice, pea, faba bean, toasted pumpkin seeds
Thank you to all our customers and suppliers in the nutraceutical and nutrition industry for their welcome!
If you have any questions about our products, our team will be happy to answer them, so don't hesitate to contact us!