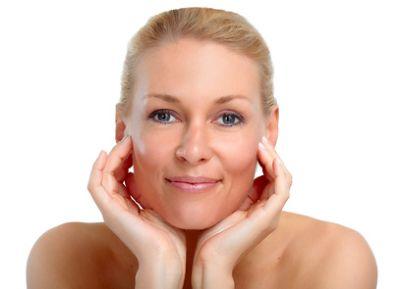 Skin health and beauty: 5 ingredients for your formulation
You need to formulate a dietary supplement for sun and skin care, discover our innovative ingredients !

The skin beauty and health segment is an important market nowadays.
The skin is the first barrier of the organism against external agression.
The daily UV exposure, the polution are factors responsible for skin oxidative stress.
It is therefore very important to take care of it.

What are the ingredients that act on skin and can be use to formulate a new dietary supplement ?
Plant extracts :

Zeropollution for an anti-pollution solution
Zeropollution is an oral solution to polution induced skin damages. It is available in powder form. It is a blend of 4 plant extracts that act synergistically and complementarily to protect and repair the visible skin damage caused by polution and amplified by exposure to UV.
The plants are the lemon verbena, olive tree, rosemary and Japanese saphora.
These extract effects are supported by in vitro studies. A clinical study on the effects of zeropollution is currently running.
NutroxSun™ for a sun care solution

NutroxSun™ is a natural extract of pomelo and rosemary extracts. It is a combination of 50% rosemary (Rosmarinus officinalis) and 50% grapefruit (Citrus paradisi) extracts.
NutroxSun™ protects the skin from the harmful effects of UV radiation by delaying the apparition of sunburns and reducing ageing signs.
Several studies supported the health benefits of NutroxSun™ : an in vitro study, a pilot study and a clinical study. These studies show the antioxidant and anti-inflammatory effect, it improves UVB irradiated cell viability, it reduces some oxidation markers and it increases the minimal erythemal dose. It also shows some results on wrinkle decrease.
Lipowheat for an anti-ageing formulation

Lipowheat™ is the 100% plant-based and gluten-free solution. It is the first natural ingredient rich in a combination of phytoceramides and digalactosyl-diglycerides for dietary supplements and cosmetics. Lipowheat™ restores ceramide levels and skin hydration and reduces all associated signs of dry-skin and wrinkle depth. These health benefits are supported by six oral ingestion clinical trials and scientific publications. Lipowheat™ is available in Benelux.
You need more technical information ? a quotation ? a sample ?
Contact us

Vitamins and minerals for the skin health :

Nutrabiol E

Nutrabiol E is a wide range of health products that contain natural vitamin E (RRR-α-tocopherol) obtained from identity-preserved (IP) soybean oil (OGM-free).
Natural vitamin E has powerful antioxidant properties. Vitamin E benefits from a health claim for the protection of cells against oxidative stress according th Regulation n°432/2012.
Nutrabiol E could thus protects the skin. Nutrabiol E range can be adapted to various formulations : available in liquid (fat-soluble or water-soluble) and in powder form.
Zincnova™ is a microencapsulated source of zinc.

Zincnova™ is a non-reactive form of zinc oxide that has been microencapsulated in a food grade fat carrier to avoid unwanted interactions with other components of formulations. It also increases its stability and bioavailability. Zinc contributes to a normal function of the skin according to Regulation n°432/2012.
You need more technical information ? a quotation ? a sample ? contact us.