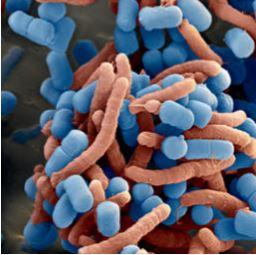 Pylopass™ the reference strain for gastric health
How to promote Pylopass™ the reference strain for gastric health ?

Discover the Russian TV ad campaign by the German pharmaceutical company STADA.
The Pylopass™ is promoted by Julia Vysotskaya, a well-known actress and TV presenter who is also the author of cuisine bestsellers. Thanks to the intake of Helinorm dietary supplement made with Pylopass™, the actress can now eat whatever she wants (like a steak).
Indeed, Pylopass™ is an inactivated strain of Lactobacillus reuteri reducing Helicobacter pylori contamination in the stomach (the 1st risk factor of gastritis (1) and ulcers) and reducing the symptoms ( stomach pain, acid reflux, poor digestive problems, etc…)
English subtitles of the vidéo : "Sometimes your stomach tells you that the only way you'll ever see a steak is like this…
It doesn't have to be this way. Be yourself and eat what you like. Helinorm metabiotics fortify the stomach's microflora. Helinorm – don't' change yourself by changing what you eat."

A campaign supported by the Russian gastroenterology key opinion leaders (KOL) and pharmacists.
Gastric health is a touchy topic and consumers who watch the ads are likely to ask the opinion of specialists before deciding to buy the food supplement.
Pylopass™ is a patented strain of Lactobacillus reuteri that offers a new approach to the control of Helicobacter pylori: primary risk factor for ulcers and gastritis.
Pylopass™ is marketed in France and Benelux countries by Elementa.