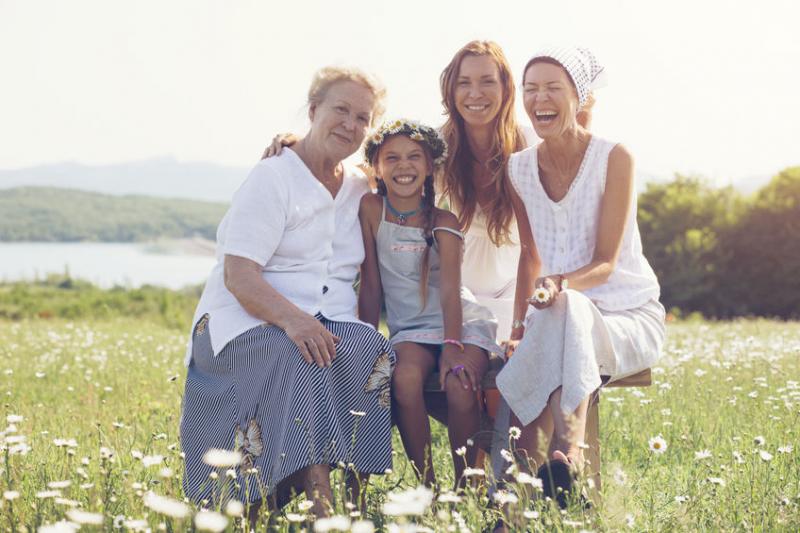 Our health ingredients for women in 2020
All throughout their lives, women have to deal with with various physiological changes: puberty, pregnancy, menopause, etc. Due to their genetics, they are also naturally predisposed to specific pathologies.
We have selected for you 6 ingredients from our product range to provide the optimal support for women at the different stages of their lives.

What are the ingredients beneficial to women's health that can be used in the formulation of a new food supplement ?
FROM PUBERTY…
Elementa introduces Omegatex® our marine-origin oil range selected for its beneficial action on cognitive health. These oils are highly concentrated in omega-3 docosahexaenoic (DHA) and eicosapentaenoic (EPA) omega-3 fatty acids, with levels of up to 80% and 90% respectively.
From puberty onwards, women may experience various symptoms related to their menstrual cycle until menopause: mood swings, irritability, anxiety, etc. These symptoms may appear especially during premenstrual syndrome. According to the 2013 study by Sohrabi et al. [1], DHA and EPA would have a downward impact on the occurrence of psychiatric symptoms – such as depression, nervousness, anxiety, lack of concentration. According to EFSA, omega-3 fatty acids are recognized as contributing to normal brain function [2].
…TO MENOPAUSE AND PAST 65 YEARS OLD…
Lipocal® is a micronized and microencapsulated calcium source that contains 36% calcium. According to Regulation (EU) No. 432/2012*, calcium is recognized as necessary to maintain normal bone structure. It is a major constituent of bone and has a key role in skeletal mineralization [3].
Calcium status is therefore essential throughout women's life, especially during menopause and after the age of 65. According to EFSA, inadequate calcium intakes may contribute to accelerated bone mass loss in adults and the elderly [4]. In addition, aging and menopause increase the risk of developing certain pathologies.
Regarding menopause, it is a natural process of disappearance of the menstrual cycle that occurs in women between 45 and 55 years old. Declining hormone levels cause physiological changes and expose women to an increased risk of disease, such as osteoporosis. Osteoporosis results from a pathological aggravation of bone aging and is characterized by a very low bone mass and a degradation of the bone structure. This pathology is 3 times more common in women than in men according to the ANSES [5].
b-2Cool® is a new ingredient in our product range containing native type II collagen. Several studies have demonstrated the effect of b-2Cool® on joint health, and more specifically on osteoarthritis (see product page). While osteoarthritis can concern all seniors, women are the most affected, with more medical services mobilized and a higher rate of disability, according to the results of several national surveys [6]. In fact, the decrease in estrogen during the menopause is involved in the development of this pathology [7].
…THROUGH PREGNANCY AND BREASTFEEDING…
Lipofer® is a micronized and microencapsulated source of iron. A normal iron status during pregnancy and breastfeeding is essential. Indeed, iron has a key role on health: contribution to a normal cognitive function, to the normal formation of red blood cells and hemoglobin, to the normal transport of oxygen in the body, to the process of cell division, etc. (Regulation No. 432/2012)*. In addition, anemia during the first trimester of pregnancy has been shown to be associated with an increased risk of premature delivery [8]. According to the opinion of the ANSES, the iron intake for pregnant and breastfeeding women must be 16mg per day, i. e. 5mg more than for adult women with weak or normal menstrual losses (80% of the population) [9].
Our Omegatex® product range is also suitable for targeting pregnant or breastfeeding women who need an intake of omega 3 fatty acid. Indeed, the maternal consumption of DHA also contributes to the normal development of the eyes and brain of the fetus and the breastfed child (Regulation No. 440/2011)**.
…AND THROUGHOUT LIFE
Hypercholesterolemia and cystitis are two issues that affect women throughout their lives. For these, we offer two ingredients.
Lipophytol® is a health ingredient made up of micronized and microencapsulated pine phytosterols. This ingredient is believed to be involved in the regulation of cholesterol levels. Indeed, plant sterols contribute to the maintenance of normal cholesterol levels (Regulation No. 432/2012)*.
Hypercholesterolemia is a risk factor for the development of coronary heart disease (Regulation No. 384/2010)***. In addition, cardiovascular disease is the leading cause of death among women in France, and more specifically myocardial infarction (18% of deaths among women each year) [10]. A study evaluating risk factors of myocardial infarction on 213 cases in a clinic in Iran showed that 70% of the patients were women. In addition, cholesterol was identified as one of the main risk factors for myocardial infarction (reason implied for 15.5% of patients) [11].
Orocyan® is an ingredient extracted from cranberries and rich in type A pro-anthocyanins. Cranberries may have a useful anti-infectious role in urinary tract infections, especially in women. Indeed, the pro-anthocyanins contained in this plant-based ingredient would reduce the adhesion of bacteria (usually E.coli) to the cells of the uro-epithelial tract and thus prevent colonization of the bladder [12].
For further information, do not hesitate to contact us !

Quoted regulations :
* UE Regulation No. 432/2012 of the Commission of May 16, 2012
** UE Regulation No. 440/2011 of the Commission of May 6, 2011
*** UE Regulation No. 384/2010 of the Commission of May 5, 2010

Bibliographical sources :
[1] Sohrabi N., Kashanian M., Ghafoori S.S., Malakouti S.K. (2013). Evaluation of the effect of omega-3 fatty acids in the treatment of premenstrual syndrome: "A pilot trial". In: Complementary Therapies in Medicine, 21 (3), 141-146.
[2] EFSA (2011). Scientific Opinion on the substantiation of health claims related to docosahexaenoic acid (DHA), eicosapentaenoic acid (EPA). EFSA Journal, 9 (4), 2078.
[3] ANSES (2016). Actualisation des repères du PNNS : élaboration des références nutritionnelles. Saisine n° 2012-SA-0103.
[4] EFSA (2009). Scientific Opinion on the substantiation of health claims related to calcium. EFSA Journal, 7 (9), 1210.
[5] ANSES (2019). Avis relatif à l'actualisation des repères alimentaires du PNNS pour les femmes dès la
ménopause et les hommes de plus de 65 ans. Saisine n° 2017-SA-0143.
[6] Verbrugge L.M. (1995). Women, men, and osteoarthritis. Arthritis Care & Research, 8 (4), 212-20.
[7] Jung J.H., Bang C.H., Song G.G., Kim C., Kim J.-H., Choi S.J. (2018). Knee osteoarthritis and menopausal hormon therapy in postmenopausal women: a nationwide cross-sectional study. Menopause, 26 (6), 598-602.
[8] Scholl T.O. et Reilly T. (2000). Anemia, Iron and Pregnancy Outcome. The Journal of Nutrition, 230 (2), 443-447.
[9] ANSES (2019). Avis relatif à l'actualisation des repères alimentaires du PNNS pour les femmes enceintes ou allaitantes. Saisine n° 2017-SA-0141.
[10] ARS Centre-Val de Loire (2019). Infarctus du myocarde : première cause de mortalité chez la femme. Accessed 27/11/2020.
[11] Kiani F., Hesabi N., Arbabisarjou A. (2016). Assessment of Risk Factors in Patients with Myocardial Infarction. Global Journal of Health Science, 8 (1), 255-262.
[12] Nicolasi (2014). Anti-Adhesion Activity of A2-type Proanthocyanidins (a Cranberry Major Component) on Uropathogenic E. coli and P. mirabilis Strains. Antibiotics (Basel), 3 ; 3(2), 143-54.