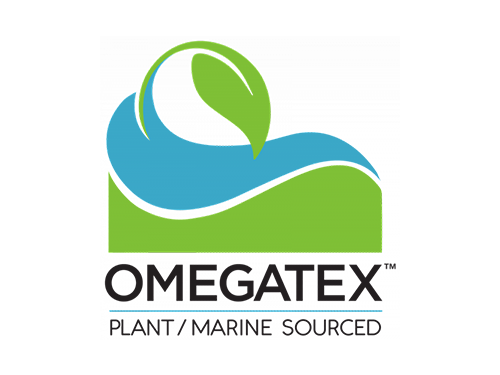 Omegatex®: our new range of highly concentrated EPA and DHA
Elementa presents Omegatex®, a brand new range of oils with high concentrations of EPA (eicosapentaenoic acid) and DHA (docosahexaenoic acid). Developed by the Spanish company Solutex, these oils are characterized by a unique extraction process and are derived from animal and vegetable raw materials:
Omegatex® Fish oils, extracted from several species of oily and blue fish.
Omegatex® Algae oils, derived from the microalgae Schizochytrium sp. and certified vegan.
The two omega-3 fatty acids EPA and DHA are recognized as contributing to the normal functioning of the ocular, nervous and cardiac systems, as well as contributing to the normal progression of pregnancy (EFSA, 2011). To learn more about the authorized nutritional and health claims, please click here.

EXCEPTIONALLY HIGH EPA AND DHA CONCENTRATIONS
Omegatex® oils stand out from other products on the market due to their exceptionally high concentrations thanks to their unique extraction process.
The available concentrations vary according to the raw material used and the form in which the omega-3s are found. For example, for Omegatex® Fish oils, we can reach a maximum of 80% EPA and 76% DHA when the omega-3s are in triglyceride form. In addition, in the ethyl ester form, concentrations can reach up to 90% EPA and 80% DHA.
Omegatex® Algae oils are an interesting source of plant-based DHA. The maximum concentration of DHA for this product is 75%.

A UNIQUE EXTRACTION PROCESS
For the manufacture of its oils, Solutex uses innovative and environmentally friendly techniques that do not include high temperatures or aggressive conditions.
Thanks to its unique supercritical CO2 extraction technique, the company is able to achieve outstanding omega-3 concentrations by completely separating EPA from DHA. This gives Solutex the ability to formulate oils with fully customized omega-3 ratios, if our customers so desire.
In addition, the CLEANTEX deodorization technique, which is based on low temperatures and nitrogen, allows the elimination of contaminants and residual aromas while reducing the risk of product oxidation.
Do not hesitate to contact us or visit our product page for further information !

Sources :
DHA/EPA related health claims [en ligne], 2011. European Food Safety Authority. https://www.efsa.europa.eu/en/efsajournal/pub/2078
SOLUTEX technical data sheet and brochure