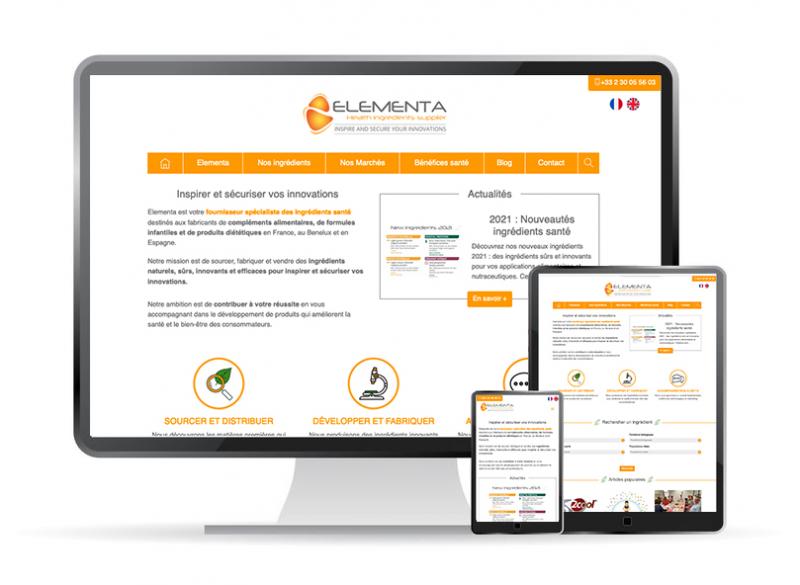 It is with enthusiasm and a little pride that the Elementa team announces the release of its new website
After several weeks of development, we are pleased to present our new website, redesigned for easier searching and navigation.
Elementa's desire to constantly evolve and improve its website has led to a simpler, more user-friendly approach, with a more rhythmic visit supported by a wide range of content.
The website is designed to answer several key questions:
Which ingredients are available by market, which ingredient for your formulations? What ingredients are available for a particular target population?
You will find information on our products / our catalogue, but also a blog space, with all the news related to regulations, news.... You will also get to know our team and its unique presentation ;). This is your opportunity to discover the true nature of our team!
Do not hesitate to send us your comments using the contact form.
We hope you will appreciate this new way of communicating with you, and we wish you a pleasant discovery of the site!