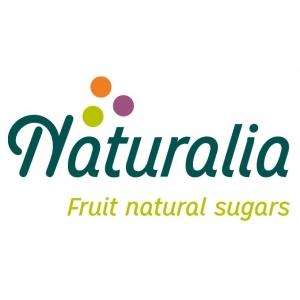 Grape fructose, dextrose and sugars in powder
Elementa is pleased to announce that it will market grape sugars manufactured by Naturalia Ingredients.
Naturalia Ingredients is a joint venture between a local wine producer and Eridania Sadam, the major producer of beet sugar in Italy. Based in Sicily, Naturalia Ingredients extracts sugars from grape juice. Raw material is sourced locally. The range of products includes fructose, dextrose (D-glucose) and a blend of both. The latter is also available with an organic certification.
Naturalia Ingredients is the only fruit sugar manufacturer worldwide to offer its sugars in powder form. This unlocks a vast potential for many new applications.
The substitution of standard sugar by grape sugars makes possible for fruit-based products to be of 100% fruit origin. Grape sugars can also be used to compress tablets. Fructose is suitable for diabetics and benefits from the following health claim: "Consumption of foods containing fructose leads to a lower blood glucose rise compared with foods containing sucrose or glucose" (Commission Regulation (EU) No. 536/2013 of 11 June 2013).
For more information, please contact Elementa at +33 (0)2 30 05 56 02 or contact us.