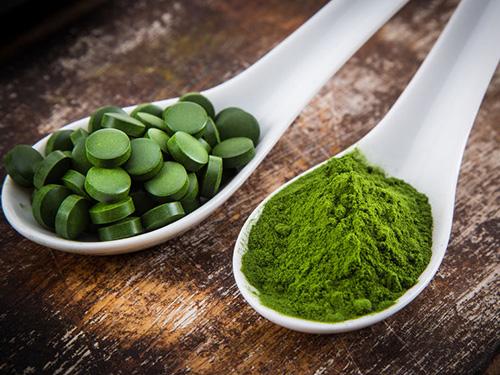 Organic chlorella titrated in vitamin B12: The natural "super food".
Chlorella is a microalgae source of high quality nutrients including vitamins, minerals, proteins and unsaturated fatty acids (omega 3 and 6), and also chlorophyll, an essential pigment for photosynthesis responsible of the green color.
Elementa offers a European chlorella that is certified organic and titrated in B12.
It contains at least 200 µg of vitamin B12 per 100 g.
It can be used as a food supplement for consumers looking for a healthy product that detoxifies,
antioxidant and immune stimulator for well-being and vitality. It is ideal for a vegan target.
According to the claims in Regulation (EC) No 1924/2006, vitamin B12, or cobalamin, contributes:
to normal energy-yielding metabolism;
to the normal functioning of the nervous system;
to normal homocysteine metabolism;
to normal psychological function;
to normal red blood cell formation;
to the normal function of the immune system;
to the reduction of tiredness and fatigue.

The nutritional and functional properties of Chlorella titrated in B12 make it relevant to use as a high protein natural ingredient, natural colorant or texturing agent for dietetics and foods applications.
Guaranteed non-GMOs, free from allergens, no additives or preservatives, is distributed in France and Benelux by Elementa.
Do not hesitate to contact our team for more information.