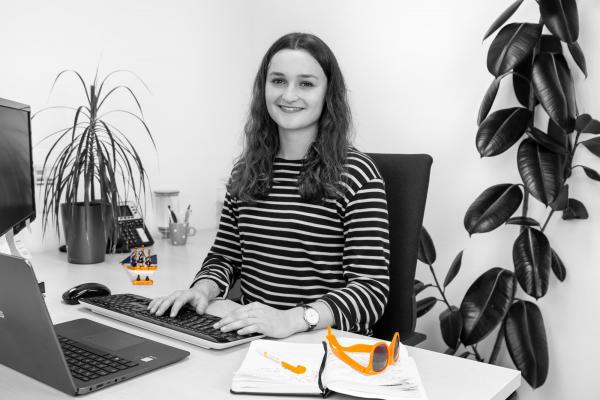 Daphné HUAUMÉ
An engineering apprentice specialising in marketing
She is our expert in Vannes! Concerts, new restaurant, exhibitions... Daphné always has good ideas. She is committed to her work and is always keen to learn and move forward. She has fitted in quickly since joining us. Calm and composed, she is also very resourceful. Do you have an IT problem… or with your car battery? Just call Daphné!

She relaxes by playing the piano and sailing catamarans. Her attention to detail serves her well in her work: drafting scientific arguments, reviewing study results, ingredient formulations, pros and cons… and also in the sourcing of ingredients. In permanent contact with the sales and technical departments, her team spirit and interpersonal skills are much appreciated.
Daphné has been an engineering apprentice specialising in agri-food since September 2019.