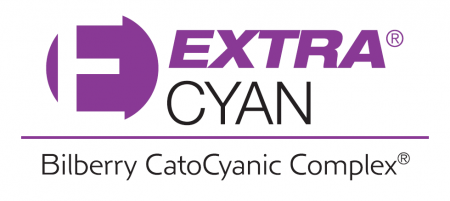 Extracyan® - A fermented bilberry extract
Wellness, Cardiovascular and Cognitive Health
Extracyan® is a unique and original fermented bilberry (Vaccinium myrtillus L.) extract containing a very stable complex of tannins, with proanthocyanidins and anthocyanidins.
Extracyan® has beneficial effects on well-being, cardiovascular and cognitive health. Extracyan® is beneficial for eye conditions such as near-sightedness.
Extracyan® is available in the Benelux countries and in Spain.
Extracyan® is a fermented wild bilberry extract with a standard concentration of 18% (min.) CatoCyanic Complex®, a unique complex of tannins.
Extracyan® is composed of a complex of proanthocyanidins and anthocyanidins resulting from the fermentation of bilberries with Saccharomyces cerevisiae. Anthocyanidins are a non-glycosylated form of anthocyanins.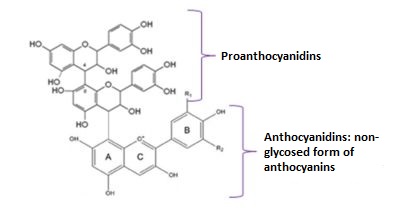 The bilberry (Vaccinium myrtillus L.) is a Northern European variety of blueberry harvested by hand, and different from the northern highbush blueberry (Vaccinium corymbosum) or the lowbush blueberry (Vaccinium angustifolium) species mainly cultivated in North America.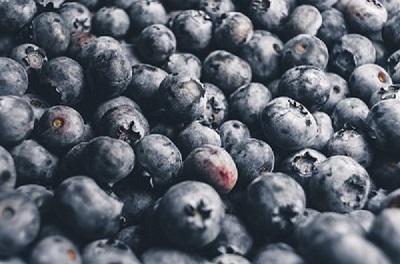 The fermented extract Extracyan® is different from Anthocyan, the extract with a standardized anthocyanin content. The figure below shows the chromatographic profiles of these two bilberry extracts. Peaks from 1 to 13 in Figure A correspond to the different anthocyanins found in Anthocyan and Figure B shows a peak at 44 min corresponding to the CatoCyanic Complex®.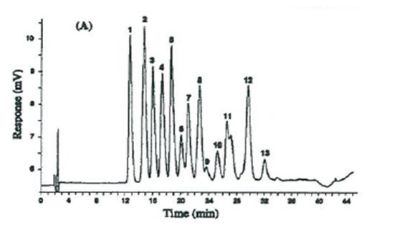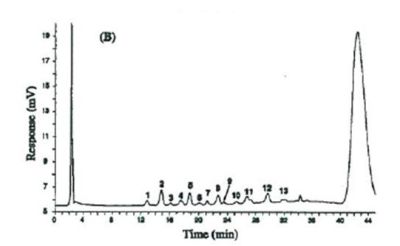 Extracyan® is a very stable complex of tannins that can play a beneficial role in cardiovascular, ocular and cognitive health and in general well-being.
Protective role in health and well-being
Anthocyanins may play a role in protecting the vascular system, particularly in the maintenance of vascular permeability, reduction of inflammatory responses and inhibition of platelet aggregation (Zafra-Stone et al. 2007).
The first in vitro results – obtained 25 years ago – are described in the literature.
Aortas of rats fed a diet rich in bilberry extracts showed vasodilation due to the synthesis of nitric oxide within the endothelium (Zaragoza, et al. 1985).
Another study on rats supplemented with bilberry extracts for 12 days demonstrated its effects on the permeability of the vascular endothelium, i.e. the ability of molecules to pass through blood vessels and reach tissues. After 12 days of supplementation, these same rats then underwent induced hypertension; rats that had received supplementation with bilberry extracts showed limited increase in vascular permeability in the skin and the aorta wall but maintained normal permeability at the blood-brain barrier (Detre et al. 1986).
Moreover, according to Basli et al. (2012), anthocyanins with antioxidant and anti-inflammatory properties can play a neuroprotective role by reducing age-induced oxidative stress and by improving the cognitive functions of the brain. Supplementation with bilberry extracts seems to be beneficial for cognitive health.
Blueberry extracts thus seem to play a role in the improvement in blood circulation and the vasodilation of the endothelium. They thus appear to have a protective effect with regard to vascular problems.
The fermented Extracyan® bilberry extract is also unique in its high stability. A clinical study on cardiovascular health showed that it has a more beneficial effect than the non-fermented extract.
Sources :
Zafra-stone et al. Berry anthocyanins as novel antixoidants in human health and diseaser prevention. Mol Nutr Food Res, 2007, 51, 675-683.
Zaragoza, F., Iglesias, I., Benedi, J., Comparative study of theanti-aggregation effects of anthocyanosides and other agents,Arch. Farmacol. Toxicol. 1985, 11, 183–188.
Detre, Z., Jellinek, H., Miskulin, M., Robert, A. M., Studieson vascular permeability in hypertension: Action of antho-cyanosides, Clin. Physiol.-Biochem. 1986, 4, 143–149.
Basli. Wine polyphenols : Potential Agents in neuroprotection. Oxidative Medecine and Cellular Longevity. 2012. Vol.12.14 pages.
Cardiovascular health and atherosclerosis
Mauray et al. (2009) carried out a study on an apoE-deficient mouse model. This model shows severe hypercholesterolemia even under a normal diet. The study sought to assess the effect of anthocyanin and Extracyan® supplementation (0.02%: 0.2 g/kg food) for 16 weeks.
There were three groups: a control group and two supplemented groups, one fed bilberry extract and one fed fermented bilberry extract.
Atherosclerotic plaque area was measured in the aortic sinus. The levels of cholesterol and triglycerides were measured (enzymatic method) as well as the antioxidant ability of plasma (ORAC test) and lipid peroxidation in the liver.
There was a significant decrease in lipid deposits in the groups receiving the bilberry extracts in comparison with the control group. The lesions of the arterial wall decreased by 15% (p<0.05) for Anthocyan and 36% (p<0.0001) for Extracyan®. There was also a significant difference (p<0.01) between supplemented groups, with Extracyan® reducing lesions by an additional 25%.
Figure 1 : Atherosclerosis plaque area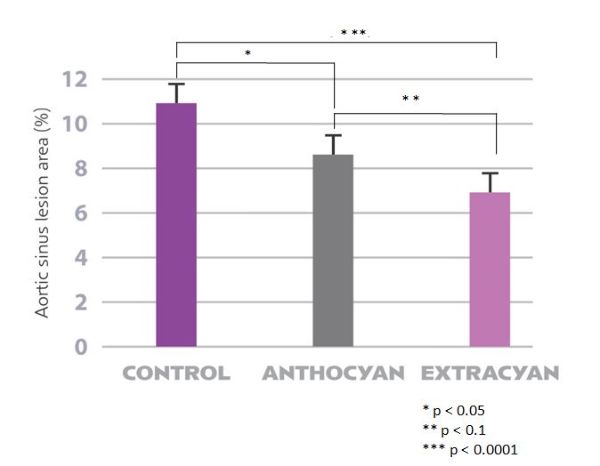 There were no differences between the three groups with regard to the levels of triglycerides and cholesterol, nor in oxidative stress parameters.
The protective effect with regard to atherosclerosis seems to be higher with the fermented extract and cannot be attributed to its antioxidant activity. The difference may thus lie in the different composition of the two extracts.
Extracyan® plays a role in decreasing atherosclerotic plaque area.
Dell Agli et al. (2004) reviewed the vascular effect of wine polyphenols (obtained by fermentation), including anthocyanins and proanthocyanins. Moderate consumption of these fermented polyphenols appears to be correlated with a decrease in the risk of developing heart disease.
Extracyan® can play a role in the reduction of cardiovascular disease through its role in the protection against vascular damage and atherosclerosis.
Sources :
Mauray et al., Atheroprotective effects of bilberry extracts in Apo E-Deficient Mice.J Agric Food Chem. 2009, 57, 11106-11111.
Dell' Agli. Vacular effects of wine polyphenols. Cardiovascular Research 63,2004. 593-602.
Various studies have shown that bilberry extracts rich in anthocyanins can have a beneficial effect on eyes, particularly with regard to protection against UV rays and eye fatigue (see the Anthocyan product sheet).
Extracyan®, composed by anthocyanidines and proanthocyanidines, have shown interesting results on myopic people.
A randomized double-blind placebo-controlled 2 period-cross over study was carried out in 2015 with Extracyan® the bilberry extract fermented (Kamiya et al. 2015).
In this study, 30 men with an average age of 39.5 years received for 4 weeks either 400 mg/day Extracyan® or a placebo. After the 4 week treatment period, a 4-week washout period was employed and during a second 4-week treatment, the subjects who first received Extracyan were then given placebo.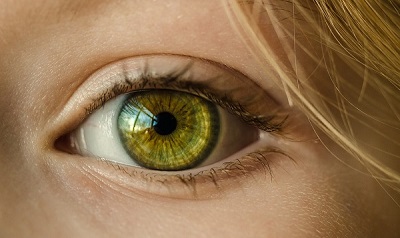 The study set out to assess the effects of Extracyan® supplementation on the visual performance of myopic people.
The measurements were carried out on the healthy right eye with no other ocular anomaly other than near-sightedness before and one month after supplementation.
Subjective accommodation: the ability of the eye to focus despite a change in distance.
Mesopic contrast sensitivity: vision contrast test system at a distance of 3.05 m.
Visual acuity, refraction, pupil constriction rate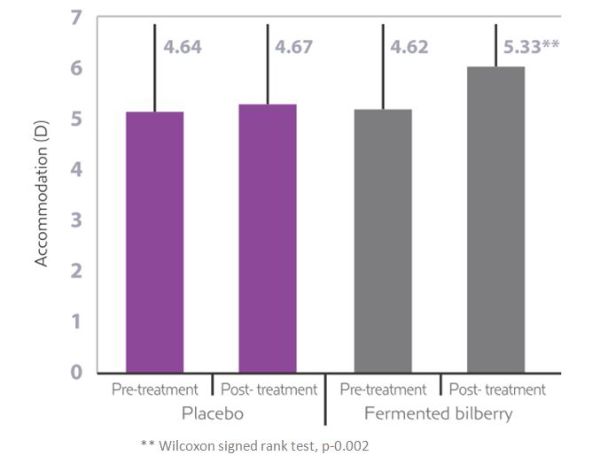 There was a significant increase (p<0.002) in accommodation and contrast sensitivity after 4 weeks of supplementation with fermented bilberry extract.
The area under the curve changed significantly from 1.04 to 1.13 between the beginning of the end of supplementation and was proportional to contrast sensitivity.
In conclusion, daily supplementation with 400 mg of fermented blueberry extract for 4 weeks improves visual performance in healthy near-sighted people.
Contrast sensitivity
Visual accommodation
Furthermore, supplementation in lutein, fish oil and anthocyanidins (Kawabata et al. 2011) significantly reduces certain symptoms of asthenopia (eye fatigue). The presence of anthocyanidins (59 mg/jour) is responsible in part for these improvements due to its antioxidant effects.
Kamiya, H. Kobashi et al. 2013. Effect of fermented bilberry extracts on visual outcomes in eyes with myopia: a prospective, randomized, placebo-controlled study. Journal of Ocular Pharmacology and therapeutics. Vol. 29, n°3, pp. 356-359. 2013.
Kawabata, T. Tsuji, 2011. Effects of dietary supplementation with a combination of fish oil, bilberry extract, and lutein on subjective symptoms of asthenopia in humans. Biomedical Research, Vol. 32, n°6, pp.387-393, 2011.
Extracyan® is authorized in France for use in food supplements.
In France, Vaccinium myrtillus is listed in listed in Annex I of the French "Plants" decree of 24 June 2014 establishing the list of plants authorized in food supplements and the conditions of their employment (authorized plant parts: fruit, leaves).
In Belgium, Vaccinium myrtillus is listed the Belgian Royal Decree of 29 August 1997 on the manufacture and marketing of foodstuffs constituted or consisting of plants or plant preparations (authorized plant part: fruit).
Extracyan® is a extract obtained by fermentation and hydroalcoholic extraction, two procedures traditionally used in food production, and does not fall under Regulation (EU) no. 2015/2283 on novel foods.
Extracyan® also has the API status (active pharmaceutical ingredient ).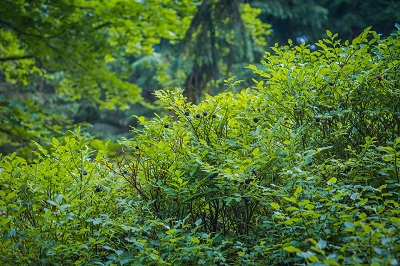 Extracyan® is available in powder form (color: dark purple) and is water soluble.
Extracyan® is a unique and original extract on the market. Extracyan® is the result of fermentation with Saccharomyces cerevisiae followed by hydroalcoholic extraction.
Based on their own studies and on the literature, Ferlux recommends a daily dose of 200 mg of Extracyan®.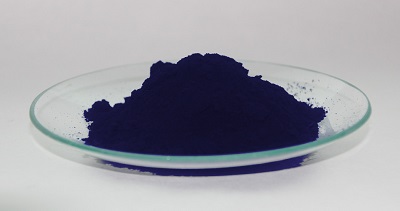 Various pending claims related to bilberry or bilberry extracts with known anthocyanin content are tolerated by the European Commission. Here are some exemples:
Antioxidant:
"Bilberry is rich in the antioxidants anthocyanidins" ( ID 2854, bilberry extract )
"Antioxidants can protect from free radicals and helps in case of foods intake deficiency or increased amount of nutrients. "( ID 3706, bilberry extract )
Eyes health:
"The antioxidant anthocyanosides in bilberry help maintain the proper retina functions." (ID 1295, bilberry fruit )
"May help maintain eye health through anti-oxidant and vascular effects." (ID 2001, bilberry extract)
Vascular health:
"Bilberry anthocyanosides can help capillary wessels health and elasticity of veins against harmful effect of free radicals." (ID 1297, bilberry fruits)
"May help maintain vascular integrity" (ID 2002, bilberry extract )
There are also allegations on intestinal health.